Please be aware that our phone lines are extremely busy during this time.
If you have any questions or concerns about the change in valuation of your property, please contact the Real Estate Department of the Ross County Auditor's Office at 740-702-3080 or by email at [email protected]
Triennial Update Information


Official Website for the Ross County Auditor's Office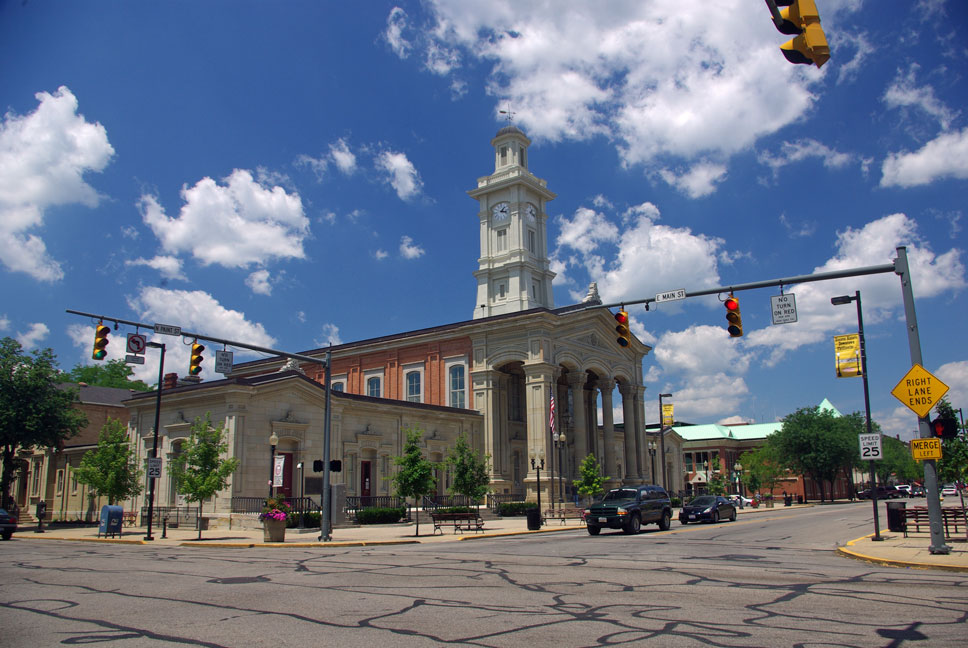 Welcome to the Ross County Auditor's Office!
On behalf of my entire staff, thank you for visiting our website. This site has been designed to provide you with information on the operations of our office and to assist you by offering many online services. Our goal is to provide information and services requested by taxpayers as efficiently and accurately as possible, while making our office increasingly accessible. We welcome your participation and feedback, as we are continually seeking new ways to provide outstanding service.
To begin using the site, click on the search bar or SEARCH link on the upper right of the page, or use the parcel viewer MAP, to locate our records for any property in Ross County. The INFO section on the upper right provides additional information on the various functions of our office and includes a repository of all the forms required to transact business. In the TOOLS section, you can run sales reports and use various calculators to sharpen your research. We hope you find this information useful, and we encourage you to report any additions or corrections to our office.
I invite you to call, email, or stop by to see me. This county government belongs to you, and I am proud and honored to be a part of it!
Robyn M. Brewster
Ross County Auditor

Ross County Online Dog Licensing

Click Here to purchase your 2022 dog tags, or to search our dog license database.
Picture to the right: Auditor Brewster with her dog, Tibbs! Tibbs is a ten-year-old Brittany Spaniel. He was a rescue dog from the National Brittany Rescue & Adoption Network. Tibbs loves riding in cars, chasing squirrels, barking at buzzards, playing with his best friend Django, and eating ice cream from any Ross Count ice cream shop!

Meet Your Auditor
Robyn Brewster lived in Pike County before moving to Ross County in 2017. She was a 1989 graduate of Western High School where she graduated with high honors. After graduation, Robyn went on to obtain a Bachelor of Arts Degree in Social Sciences with a certification in Elementary Education. After graduation, she was hired as a Preschool teacher for the Pike County Local Schools. In 1994, Robyn attended the University of Rio Grande to obtain her Kindergarten Certification. In 1994, she was hired as a kindergarten teacher for the Scioto Valley Local School District in Piketon, OH.
In 2005, she obtained her Master's Degree in Educational Administration through Ohio University's Rural Principal Preparation Program where she would receive her Principal's License in 2007. In 2007, Robyn was hired as the Director of School Improvement for the Scioto Valley Local Schools. In 2009, Robyn was approached by the program director for the Superintendent's Licensing Program at Ohio University to enroll in that program. In 2010, she would receive her Superintendent's License. She would then go on to serve the district as Elementary Principal and also Math Coach.
Throughout her career, Robyn has been very active in her local community. Her passion for helping others was the reason for going into education and that passion has led her to volunteer with the First Capital Rotary and to serve on the Good Samaritan Board of Ross County. Robyn also volunteered at the Sand in the Streets Volleyball Tournament in the Summer of 2021. Robyn is also a proud mother of her two adult sons, Wyatt and Devon.
Auditor Responsibilities
The Auditor is the county's chief fiscal officer and property tax assessor. As the "holder" of the county's checkbook, the Auditor is responsible for paying all of the county's bills, completing payroll for its 700+ employees, and keeping an accurate accounting of the county's fund balances. In addition, the Auditor is the statutory appraiser-in-chief of all real estate and manufactured homes in the county for tax purposes. Once property taxes have been collected by the County Treasurer, it is the Auditor who distributes those tax dollars to the appropriate city, village, township, or school district in accordance with the legally adopted rates. The County Auditor also serves as the sealer of weights and measures and as the licensing agent for certain licenses required by Ohio law.
In carrying out these duties, the Auditor must at all times adhere to the highest standards of ethics, professionalism, and integrity. This website is a reflection of the Auditor's commitment to customer service and full transparency to the public.
Auditor Brewster was sworn in by Ross County Recorder, Kathy Dunn, on March 09, 2022.

Ross County Facts
Founded August 20, 1798
Named for James Ross
Seat: Chillicothe
Largest City: Chillicothe
Total Area




693.03 sq mi




Land Area




689.19 sq mi




Water Area




3.84 sq mi (0.6%)




Population

(2019)




76,666




Density




113/sq mi
County Website: www.rosscountyohio.gov